Camping is one of the best ways to experience the amazing beauty of the Hill Country of Texas. The water is clearer, air cooler, and you and your family can spend the night gazing at the boundless starry sky. Texas has many favorite spots where you can pitch your tent in it's the Hill Country. All these campgrounds provide campers with opportunities to go swimming, hiking, fishing, kayaking, rock climbing, bike riding, and many other outdoor activities. Here are some of the best camping places around Austin.
 Arkansas Bend Park
If you enjoy primitive camping in less crowded parks, then Arkansas Bend is a great option. Relatively untouched and isolated, the Travis County ground has more than 320 acres to explore. Boat ramps bring about a bit of Lake Travis lifestyle to this park, but wanderers can find quiet places to set up their camps. You can also hike along the shore of the lake for magnificent scenery.
Guadalupe River State Park
This park covers 1,938 acres and is home to a four-mile section of the River Guadalupe. You can pitch your tents at different campsites near the river water, including some isolated spots along the river. This park also offers kayak, canoe, and some tube outfitters for different water recreation rentals.
McKinney Falls State Park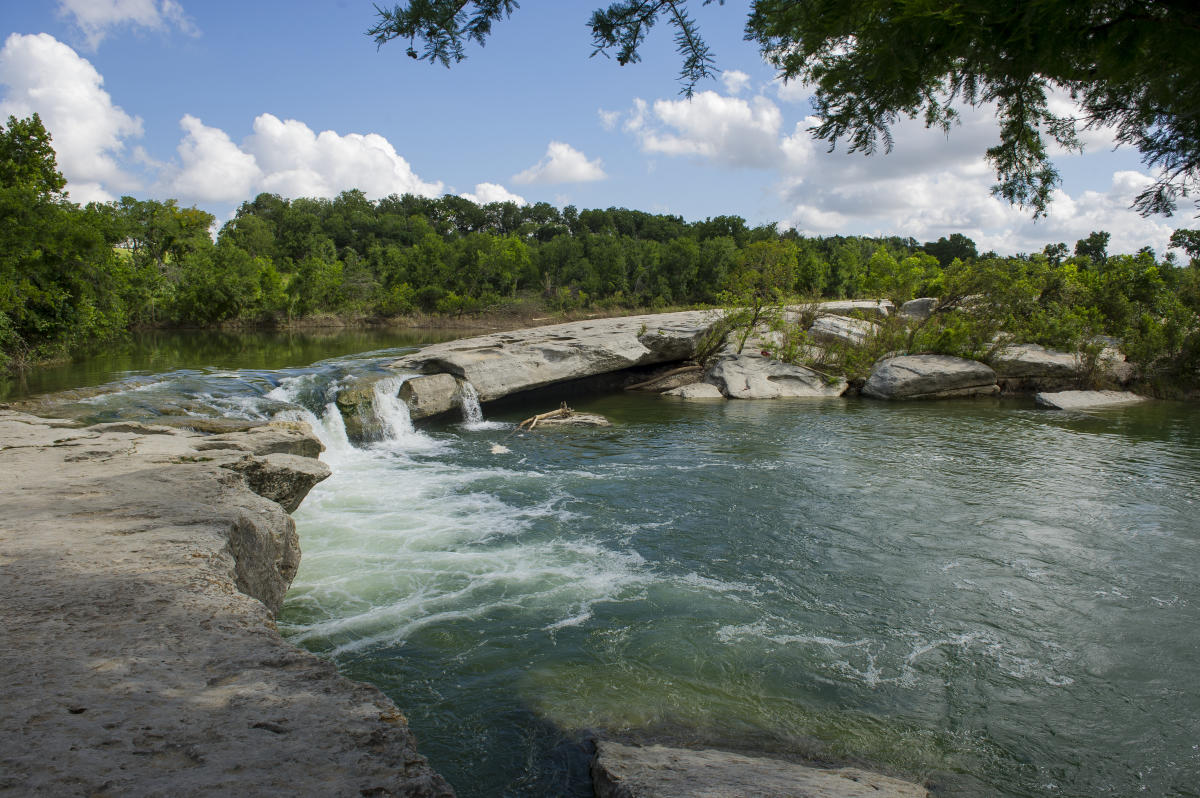 This state park has 700 acres of desert land within city limits and is a popular spot for locals to connect with nature. The spring rains make the greenery lively and the McKinney waterfalls lovely. This state park provides visitors with fully functioning campsites with electricity, water, restrooms, and cabins to rent.
Canyon of the Eagles Campground
Canyon campground is owned and managed by the LCRA, but most of the ground is designated as a home for wildlife. It's situated on Lake Buchanan, which means visitors have lots of opportunities for primitive camping and water recreation. It's also home to a beautiful resort if you want to enjoy nature without traditional tent campsites.
Pecan Grove RV Park
This state park functions mainly as a long-term destination for the local community, but some RV spots can be reserved overnight after booking ahead of time. With Zilker Park only a short walk up the nearby road and many restaurants on both sides, Pecan Grove Park is the best option when it comes to urban camping.
Leifeste Campground
Leifeste is a primitive campsite located along the Llano River, west of Castell and it's more than 50 years old. It is a popular destination, so you should make reservations for campsites well in advance. Campers have access to outdoor activities such as swimming, boating, kayaking, and the best fishing along the Llano River.
Muleshoe Bend Recreation Spot
With a lot of bluebonnets, Muleshoe Bend is a must-see spot in the Texas Hill Country. Located just an hour from Austin, the fragrant hillsides boast the state flower at its peak mostly from March to April. Moreover, the rolling hills, heritage trees, and water make Muleshoe worth the drive.
Lost Maples State Natural Area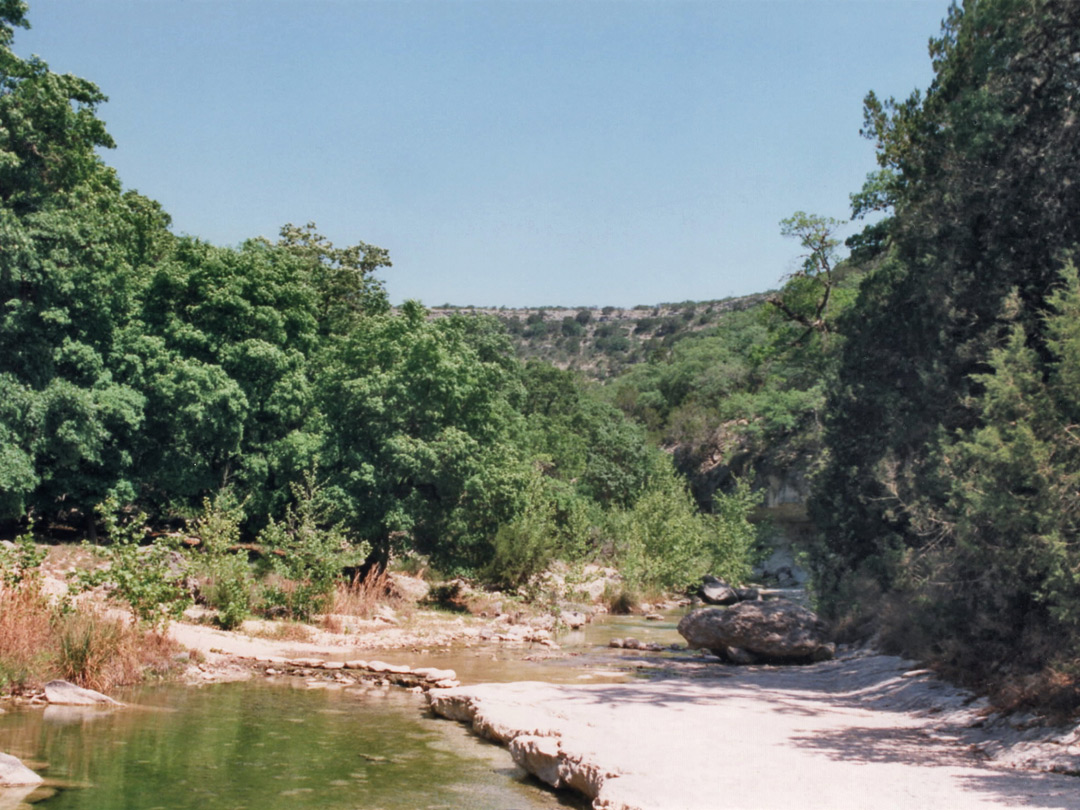 The Lost Maple area is located in the Sabinal River Canyon along the Sabinal River. Campers can go fishing or swim in the Sabinal and hiking in the state park. The best time to visit this park is from mid-October to mid-November because you can witness fall foliage colors of the Maple trees.
Colorado Bend State Park
This state park along the Colorado River houses the fantastic, 60-foot Gorman Falls. It's usually a travertine waterfall, and that means it's always growing in size, instead of eroding. Campers can also tour the different caves and go swimming, hiking kayaking or bird watching.
Enchanted Rock State Natural Park
Enchanted Rock Park is a prehistoric batholith which offers visitors an enjoyable hiking experience. It's an excellent spot for camping because the campers can enjoy the sweeping views of the entire Hill Country right from the top part of the dome. Many campsites in this park have enough shade, but you should take enough water when going hiking during summer months.
Conclusion
Whether you prefer primitive camping, premium camping or somewhere in between, Austin area and its environs is home to outstanding parks which are only waiting to be explored. All the places discussed above provide you with magical spots for camping. However, you should do your research before packing your tent and heading out. Also, check the water and weather conditions, and do not forget to ask about campsite pet policies.
---
Leave a Comment