During this challenging time, the well-being of the local community vital. In Austin, people continue to observe the various health recommendations given by local and national public health officials. Although most businesses such as those under the category of family-friendly venues are still closed, some have re-open, but under strict guidelines to help combat this pandemic. We've put together The top 10 list of family-friendly venues open in Austin TX to help you push through the end of summer break.
Inner Space Caverns
Location: 4200 S IH 35 Frontage Rd, Georgetown, TX 78626
Phone: (512) 931-2283
According to its website, Inner Space Caverns officially re-opened on 1st May 2020. However, they are operating at 25% capacity. Moreover, the tour size is restricted to a group of eight people. Everyone is expected to maintain social distancing and wear masks during their entire visit. Inner Space Caverns ensure that all their employees have their temperatures checked once they arrive, along with a daily health screening.
For more info: www.innerspacecavern.com.
Jourdan-Bachman Pioneer Farms
Location: 10621 Pioneer Farms Dr, Austin, TX 78754
Phone: (512) 837-1215
Take the family back in time at Pioneer Farms historic sites and nature trails.  Pioneer Farms is open Thursday – Sunday from 10 am to 5 pm for either self-guided, small-group walking tours. They are strictly observing social distancing and all guests must wear masks and follow state guidelines. They will also have their General Store open during this time if guests would like to purchase eggs, groceries, soaps, and cleaning products. Visit their website for the latest updates.
For more info check out: www.pioneerfarms.org.
Peter Pan Mini-Golf
Location: 1207 Barton Springs Rd, Austin, TX 78704
Phone: (512) 472-1033
This family-friendly venue is open daily from 9 a.m. to 11 p.m. Peter Pan is offering contactless transactions by offering online ticket purchase and you can also obtain their tickets electronically on-site at the clubhouse. Face coverings are mandatory, and everyone is required to maintain a great social distance. Visitors are welcome to bring their own golf ball and putter or use the sanitized golf equipment offered at the time of arrival. As always for the latest updates please visit their website.
For more info: www.peterpanminigolf.com
Capital Cruises
Location: 208 Barton Springs Rd, Austin, TX 78704
Phone: (512) 480-9264
Capital Cruises re-opened from 1st May. They offer sightseeing and bat-watching tours on Lady Bird Lake. They operate on limited capacity, with credit card payments only. Face masks and observing social distances are mandatory. Pedal boat rentals, canoes, and kayaks are available only on Fridays and Sundays from 10 a.m. to 7 p.m. Public boat tours, which are also accessible on Fridays-Sundays, stringently follow the 25% capacity limit. You can visit their website on capitalcruises.com/bat-watching, and obtain advance tickets.
Austin Aquarium
Location: 13530 US-183 #101, Austin, TX 78750
Phone: (512) 774-6909
This family-friendly venue continues to operate amidst the Covid-19 pandemic. They still feature numerous species such as corals, sharks, stingrays, macaws, Lorikeets, Tropical Fish, and exotic reptiles and amphibians. Open daily from 10am- 7pm, visit their website prior to visit for tickets and current requirements.
For more info: www.austinaquarium.com
Typhoon Texas WaterPark
Location: 18500 TX-130 Service Rd, Pflugerville, TX 78660
Phone: (512) 212-7792
Typhoon Texas is currently open daily at 10:30 am for fun-filled days in the sun. Reservations for all guests are required to be made prior to your visit if you do not have a reservation you will not be allowed entry. Precautions are being taken and Typhoon Texas is following state guidelines to keep guests safe but face coverings are not to be worn while in the water due to it being difficult to breathe when face masks are wet. Visit their website to make reservations, guidelines, and to stay updated on the latest changes.
For more info: www.typhoontexas.com/austin
Playland Skate Center
Location: 8822 McCann Dr, Austin, TX 78757
Phone: (512) 452-1901
Since 1973, Playland Skate Center has been providing Austinites with a clean, enjoyable, and exciting roller skating experience. They are taking extra precautions, daily cleanings, and following local state restrictions.
For more info: www.playlandskatecenter.net
Doc's Drive-In Theatre
Location: 1540 Satterwhite Rd, Buda, TX 78610
Phone: (512) 960-4460

Doc's Drive-In Theatre located in Buda is just a short drive south of Austin, hosts nightly movies on their two outdoor screens. If you have never experienced a drive-in movie you are in for a treat from the classic films to the delicious treats served in their concession stand. Pull up and enjoy a movie from the comfort and safety of your car. Check out their website for current films and times and for any updates, currently requiring all guests to wear a mask in all public areas with the exception of their car in order to comply with the current state laws. Make sure to check out their themed tiny homes you can stay at for a night.
For more info: www.docsdriveintheatre.com
Austin Zoo
Location: 10808 Rawhide Trail, Austin, TX 78736
Phone: (512) 288-1490

Families can visit the Austin Zoo daily from 9:30 am – 6 pm. Guests are asked to purchase tickets prior to their visit online and be at the zoo no later than 4:30 pm, visitors must present proof of purchase when arriving at the zoo. Social distancing is in place and you must wear a mask during your entire visit. Unfortunately, at this time there are some exhibits that are closed, you can visit their website for a full list of visitor guidelines and any updates.
For more info: www.austinzoo.org
Duke's Adventure Golf
Location:  1716 E Slaughter Ln, Austin, TX 78747
Phone: (512) 292-1699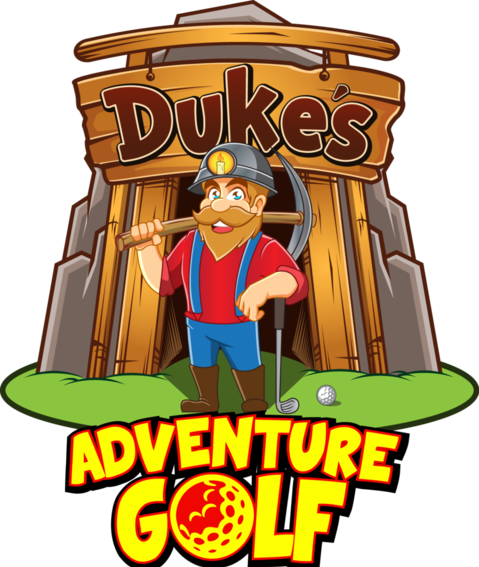 Enjoy a round of mini-golf at Duke's Adventure Golf in south Austin. Duke's is open daily from 10 am – 9 pm, with daily reservations available, and suggested to book prior to your visit to ensure your game time is available. Booking a time slot helps to give each group enough time to get through the course while practicing social distancing. A maximum of 5 to a group, visit their website for the latest updates.
For more info: www.dukesadventuregolf.com
Final Word
Despite the re-opening of the fantastic family-friendly venues in Austin, TX, we should keep in mind that we are still battling this paralyzing endemic. Hence, as we seek to have some family fun, everyone should stay safe by following every measure in place.