If your idea of a fun evening is singing in front of a room full of strangers or if you've ever wanted to host a karaoke party for a group of your friends, then you're in luck. Houston is home to some of the best karaoke bar, from todays hits, to Latain hit, even top Japanese and Korean hits, there is a karaoke bar that's just right for you and your friends. So grab your friends and get ready to belt out some tunes out, here are some of the best places where you can get to karaoke.
Secret Group
Located at the heart of East Downtown, The Secret Group is active for karaoke every Wednesday night. It has a multipurpose bar that has a selection of over 18 beers, a full bar, rooftop patio, and a small wine selection.
Participants should be over 18 years old. Even though the crowd size varies from time to time, wait time is minimal.
PJ's Sports Bar
If you are a loving fan of karaoke, then on any Wednesday or Friday, find your way to the PJ's for a fun night of karaoke. Be ready for surprises from time to time with the energy, glamour, and nerve breaking performances.
Guava Lamp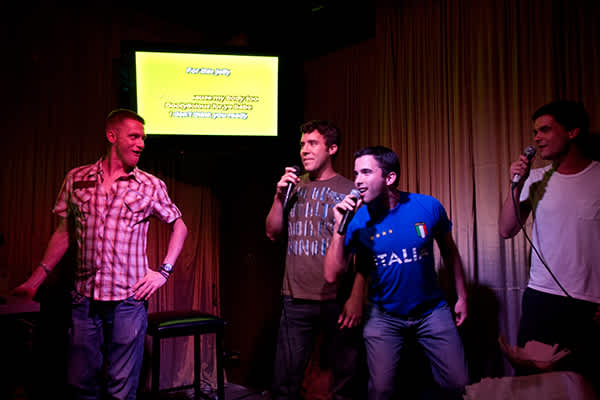 This award-winning karaoke night is open for patrons on Wednesdays and Thursdays. On Wednesdays, you can enjoy your regular English and Thursdays are for the Latin songs, even though a bit of English. Attendants must be 21 years and over. The karaoke sign goes up at 9 pm and starts at 10 pm.
Glitter Karaoke
Glitter karaoke understands that you need quality music. That is why it gives you a serene environment with outdoor seats, waiter services, reservations, and ample parking. It runs from Tuesday through Saturday, except on Fridays where a DJ plays set. Every day has a theme and accompanying specials.
Rudyard British Pub
Are you looking to enjoy music at a laid back environment with a range of drink to food? You are better off visiting Rudyard's bar in Montrose. You are good to go as long as you are 21 years and above, and the party starts at 10 pm.
YES KTV
Do you want to host a private party at a club in Houston? KTV is the best place to consider any day of the week. It comes with a range of songs in English, Chinese, Korean, Thai, Japanese, and Vietnamese. You can also get non-alcoholic drinks and a variety of food.
Spotlight Karaoke
Spotlight takes pride in giving you options; you can either go all out and embarrass yourself in a room full packed with strangers, or you can go the traditional way and hire a private room. With a couple of friends. You can also opt for the "mobile karaoke" where you can hire the services of karaoke for a private party you are hosting. The bar is operational on Wednesdays, Thursdays, and Saturday.
Dean's Downtown
Dean's Downtown was built in 1893; the place stands out as one of the most beautiful spots in Houston. It is a great spot when you want to impress a date or some friends, as they have a range of activities you can engage in. It is open every day of the week.
Ladybird's Bar
Looking for a serene environment for your karaoke night, Ladybird's karaoke is the place to be. It is a family-owned neighborhood bar which provides a range of beers and cocktails. It is operations every day.
Ziller Karaoke
If you've ever thought about hosting a karaoke party but the idea of standing in front of strangers and belting out your favorite tunes isn't for you then look no further, Ziller Karaoke its you place. Here you can rent privatea retro-style rooms for you and your friends to test out those vocaol cords and sing the night away. Choose from 3 diffrent room sizes, enjoy a great selection of Asian & American style pub fare, cocktails & beer.
We hope you get out there and embrace your inner pop-star and sing till your heart is content at one or all of these great karaoke locations.
---
Leave a Comment