Austin is a vibrant, fun, and unique city. There is a lot to see if you ever plan to travel here. With so many things to experience and see, you may find yourself wondering where you can save a little bit of money. You want to get that bang for your buck, and you absolutely should! So, without further ado, here is a list of 10 good places to eat in Austin, where your kids can dine for free!
The Salt Lick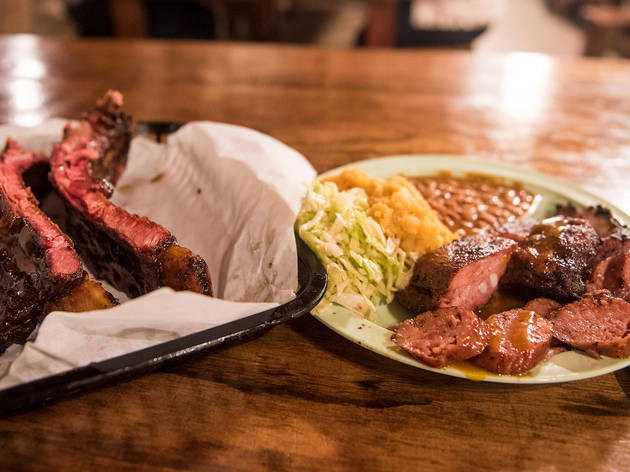 The first place on our list is 'The Salt Lick.' If you're a fan of great barbeque, then you've got to try this place out! This place makes old fashioned barbeque, with unique recipes and sauces, as you've never tasted before. Their dishes are hearty and mouthwatering. And the best part is that your kids can eat for free! What's better than having an unforgettable meal and saving a few bucks? https://saltlickbbq.com/
Jim's
Jim's offers delicious all American comfort food, and if your family enjoys eating breakfast for dinner, they are in for a treat because Jim's offers an all-day breakfast menu. Kids eat free every Sunday and Monday from 5 PM-9 PM with the purchase of an adult meal.
Opal Divines
Another excellent place to enjoy a meal in Austin is 'Opal Divines.' This is one of the most favorite grill eateries in all of Austin. The locals rave about their juicy hamburgers, delicious street tacos, homemade soups, and fantastic margaritas! Kids get entirely free meals there every Saturday from 10 am-3 pm.
If you like a little spice, you should hit up 'Be More Pacific.' This place has Filipino food that will knock your socks off! Their dishes stay true to the authentic cuisine, and everything there is full of fantastic flavor and spices. You get the bang for your buck here too. The entrees aren't too expensive, and you get a perfect amount of food. Kids twelve and under get free meals here every Thursday. www.saltlickbbq.com
Luby's
Number five on our list is 'Luby's.' If you have picky eaters in the family and are wanting a big selection to choose from, then this is the place to go! Luby's has a little bit of everything. Kids have a few choices to choose from like chicken strips, spaghetti, or fried chicken, and of course, their selection of vegetables and jello for dessert. It doesn't matter what kinds of food your family might enjoy; there is a little something here for everybody. The food is served cafeteria-style too so that you can see all of the delicious options. Kids get free meals here every Wednesday. www.lubys.com
Blue Corn Harvest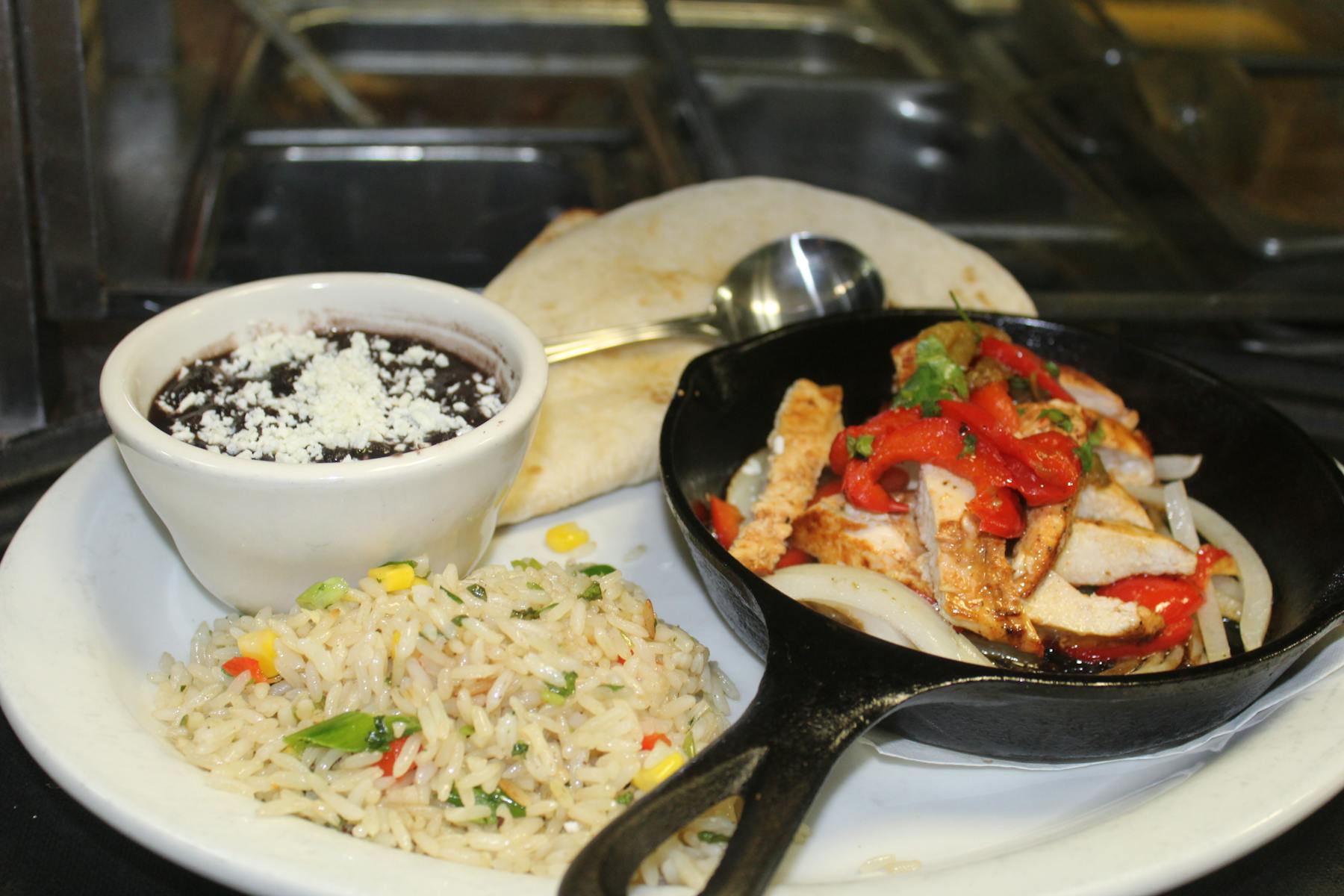 If you enjoy vegetarian/vegan options, then the 'Blue Corn Harvest' is a must-do! The 'Blue Corn Harvest' offers delicious farm-fresh ingredients and even gluten-free options too. If you and your family are looking for healthier options, then this is a place you'll want to try out. Their food is delicious, unique, and you won't find anything like it anywhere else. On Mondays, kids can eat there for free, all day long. www.bluecornharvest.com
Romano's Macaroni Grill
Next up is 'Romano's Macaroni Grill.' If you like cheeses and massive plates of pasta, then your heaven awaits! Romano's Macaroni Grill is a favorite Italian grill here in Austin, Texas. It's another stop where you'll get the bang for your buck! The dishes aren't too expensive, you get a heaping serving of food, and their options are so delicious! You'll want to keep coming back here again and again. Kids can eat here for free every Monday and Tuesday. www.macaronigrill.com
Olive and June
'Olive and June' is another restaurant you have to check out! What makes this one so unique is the atmosphere of it. It's nestled in the woods and is decorated in a cozy, Irish setting. The feeling alone is genuinely charming, but their food is also a one-of-a-kind experience. It's Italian food, but with a unique twist. Their dishes are very different from almost any other kind of Italian out there. Their pork meatball and fried ravioli are practically considered a local gem. Kids get a free meal here every Sunday. www.oliveandjune-austin.com
Modern Market
Another delicious stop you should make in Austin is 'Modern Market,' a simple, but delightful eatery. This place is known for its unique and super flavorful salads. They also have some delicious soups and sandwiches too. They use only the freshest most superior ingredients in all of their dishes, so you are guaranteed to have only the best here. They have a lot of wonderful options to choose from, and kids get a free meal here on Sundays and Mondays after 5 pm. www.modernmarket.com
Iron Cactus
Last, but certainly not least is 'Iron Cactus.' If you love Mexican food, then this is probably one of the best Mexican places out there! You can choose from a lot of different options, enjoy fresh, quality ingredients, and their food is a great price! They also have a great kid's menu, too, even for the pickiest of eaters. Here, kids can get a free meal on Sundays. www.ironcactus.com
With all of these delicious options, you can enjoy an unforgettable meal and save a little bit of money too! It's a win-win for everybody. You can use all of that money you're saving to experience more in the lovely Austin area. There is so much to see and do there, and so many good experiences to have.
---
Leave a Comment